Product Description
Silentaire Compressor 50-15
All Sil-Air compressors are virtually "noiseless" and are totally automatic. Each unit includes a tank and line pressure gauge, line pressure regulator, moisture trap/filter/gauge, safety-valve, air intake filter and A carrying handle or easy rolling for models with wheels. Sil-Air models feature one or more heavy-duty 1/2 horsepower pumps for extra reliability and durability.
Compressor Will RunTwo Tables
Specifications:

Shipping Weight: 59 pounds




Silent Air compressors are known in over 90 countries worldwide. They have been made in Europe for almost 50 years. Silentaire Technology has been distributing them in the North American Market for nearly 20 years.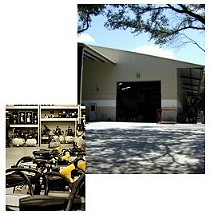 Ongoing R & D has enabled the Silent Air compressor to be a reliable and virtually trouble free product. Our European factory has invested heavily into modern production facilities. They are the largest manufacturer of silent air compressors in the world. With nearly 200 employees, 220,000 sq. ft. of production space, and over 100 different models.

Close cooperation between Silentaire Technology and our European factory assures you of a high quality product. In our 10,000 sq. ft. warehouse we can also customize our products to your exact specifications and needs. Our OEM department is here to assist you.

WE AT SILENTAIRE TECHNOLOGY STRIVE TO:
Pick the right compressor for your needs!

Supply you with high quality and reliable products.

Always give 100% personal effort.

Technical advice on request.

Unmatched Product Support
Product Videos
Custom Field
Product Reviews
     Chirocity.Com Is a Division of